Gallery
Floral Form IV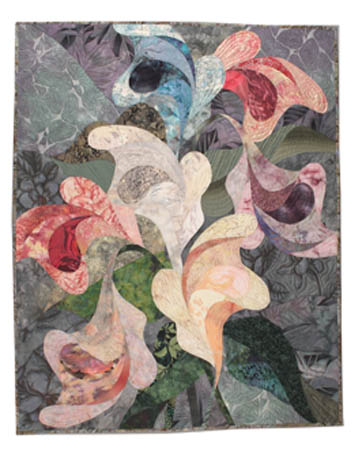 © 2011 Judy B. Dales
30 x 38 inches
Sold
Cotton fabric and batt, poly and rayon thread
Machine pieced and quilted
All the flowers depicted in my Floral Form Series are imaginary, yet they all bear some resemblance to a real one. These blossoms are reminiscent of Iris or Fuschia, but are neither. Simply a lovely drooping blossom that comes in a wide array of colors, blooms in great profusion and needs little care.
I love flowers, but am not actually fond of gardening. My imaginary flowers allow me to enjoy the natural shapes and colors without having to deal with the dirt, bugs and weeds!!
$ 4,500.00
Click the 'Buy Now' button below to purchase this item.