Gallery
First Light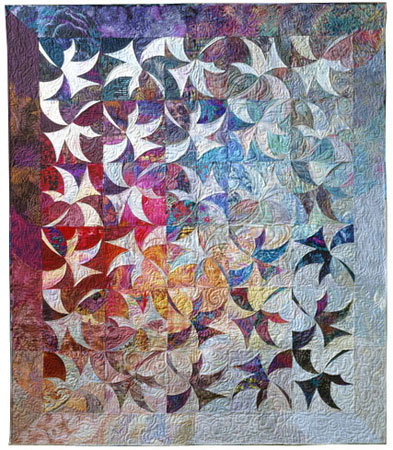 © 1999 Judy B. Dales
64 x 48 inches
Cotton fabric, rayon and cotton thread, cotton batt
Machine pieced and quilted

The leaf motif in this design is rotated and flipped, creating the feeling of falling leaves. There is a positive/negative value counterchange with a light leaf on a dark background transitioning to dark leaf on a light background. The color flows over the surface and reminds one of the rich colors seen during the sunrise, with the golden-violet hue heralding the actual appearance of the sun.
SOLD
$ 4,200.00
Click the 'Buy Now' button below to purchase this item.