Gallery
In The Wind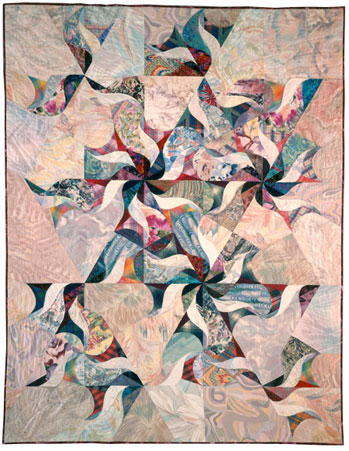 ©1997 Judy B. Dales
87 x 66 inches
Cotton fabric, cotton thread, cotton batt
Machine pieced, hand quilted

The repeat unit in this design is a triangle that is rotated and manipulated in various ways. Parts of the design are eliminated in places; blocks are merged or dropped out. The end result is a design that is full of energy and motion, with no obvious blocks. The quilt is very large and looks spectacular on a large empty wall. This quilt was exhibited at the Shelburne Museum in Shelburne, Vermont in 2007 as part of a groundbreaking exhibit featuring contemporary Vermont fiber art.
Not For Sale