Gallery
Fire On The Water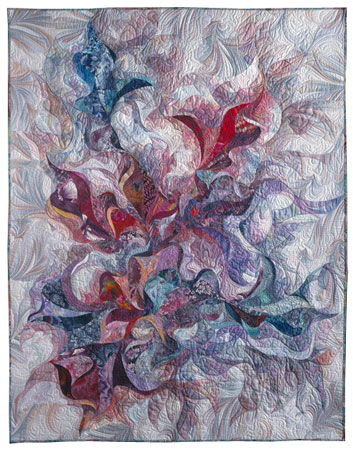 66 x 55 inches
Materials: cotton, chiffon, tulle, rayon and cotton thread, cotton batt
Techniques: machine pieced, appliquéd and quilted

The main portion of the design is pieced, then additional layers of transparent fabric are applied to the background areas, creating a soft, diffuse effect similar to watercolor. A curved motif, repeated in a number of different ways, is reminiscent of blossoms, buds or flames. The red areas mingle with the blue, bringing to mind the merging of two elements as diverse as fire and water.
Purchased by The Nation Quilt Museum in Paducah, KY for their permanent collection.
$ 6,990.00
Click the 'Buy Now' button below to purchase this item.