Gallery
Hotsplash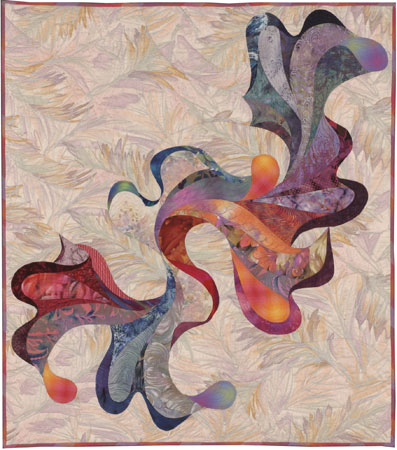 © 2003 Judy B. Dales
48 x 42 inches
Sold
Cotton fabric and batt, rayon and poly thread
Machine pieced and quilted

Water usually evokes feelings of coolness and refreshment, but in this piece, the warm colors overwhelm the cooling drops and flowing water. The result is a splash of heat that brings to mind tropical beaches, warm summer evenings and the kiss of the sun.
$ 3,200.00
Click the 'Buy Now' button below to purchase this item.