Gallery
Floater I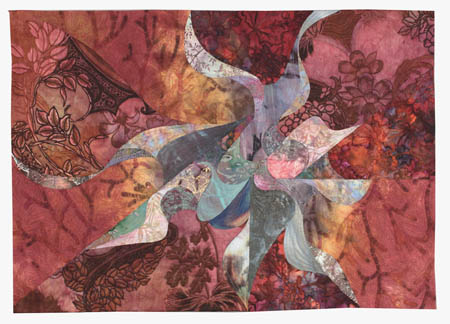 © 2011 Judy B. Dales
29.5 x 21
Machine pieced and quilted using commercial cotton fabrics, cotton batt, cotton and rayon thread.
At the time I was working on this piece, a floater developed in my right eye. The shapes seemed so similar that I began to wonder if the one in my eye had inspired the one in the quilt. I love working with these kinds of abstract designs. I find each shape a challenge and the colors can be whatever seems most appealing at the time.
$ 1,425.00
Click the 'Buy Now' button below to purchase this item.