Gallery
Ode to Obsession: Opals, Aggies and Immies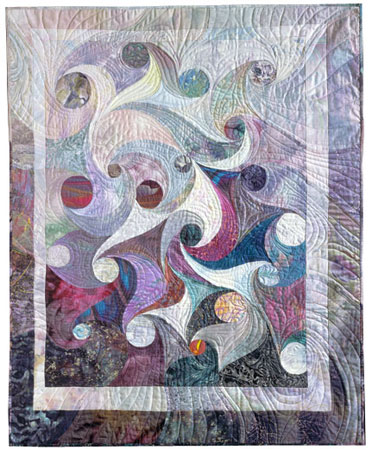 ©1999 Judy B. Dales
38 x 31 inches

Cotton fabric and batt, poly and rayon thread
Machine pieced and quilted

I was obsessed with all things round at a certain point in my life. I collected marbles, paperweights and glass fishing floats. It was inevitable the round things would also show up in my quilts. I originally thought about planets and cosmic forces during the design process for this quilt, but as the pieces came together I realized that my spheres were marbles.
$ 1,800.00
Click the 'Buy Now' button below to purchase this item.