Gallery
Golden Moment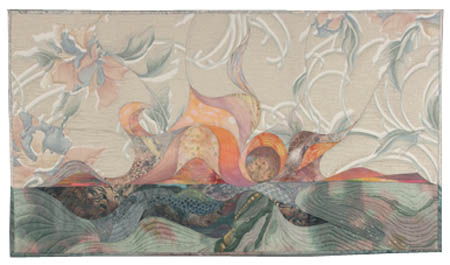 © 2011 Judy B. Dales
20 x 35
Machine pieced and quilted using cotton fabric, cotton batt, cotton and rayon thread.
The magical moment when the sun bids the world goodnight, and farewell beams of golden light arch through the sky, sending a promise of more to come tomorrow.
$ 3,200.00
Click the 'Buy Now' button below to purchase this item.