Gallery
Fuchsia Profusion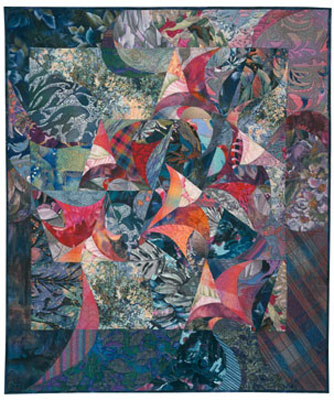 © 2003 Judy B. Dales
41 x 34 inches

Cotton fabric and batt, rayon and cotton thread
Machine pieced and quilted

This design was created by combining free form curves with an irregular equilateral block structure. The result is a charming confusion of colors and shapes that evokes the flora of the tropics. Many of the fabrics were old favorites that I rediscovered while packing up my studio for the move from Texas to Vermont.
$ 3,760.00
Click the 'Buy Now' button below to purchase this item.