Gallery
Vermont: Spring in The Woods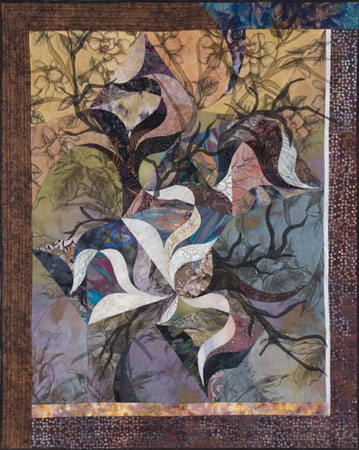 46 x 37
Materials: cotton, tulle, chiffon, rayon and cotton thread, cotton batt
Techniques: machine pieced, appliquéd and quilted.

A walk in the woods during springtime reveals layers of texture and color: the gold of fallen leaves from the previous fall, hints of green as moss, grass, ferns and other plants start to bud, and flashes of white created by either a stubborn patch of snow or a brave wildflower. Laid over all is the intricate pattern formed by dark twigs and fallen branches. I've tried to recreate this effect that is very subtle, but ever so welcome after the long, white Vermont winter.
$ 5,600.00
Click the 'Buy Now' button below to purchase this item.