Gallery
I Do!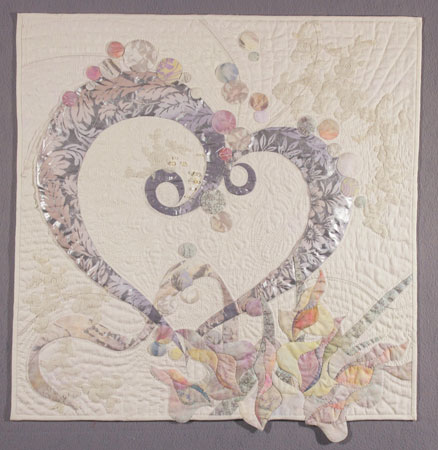 © 2012 Judy B. Dales
24 x 24 inches
Cotton fabric, antique lace, pearls, cotton bat, botton, poly and rayon thread
Hand appliqué trapunto and embellishment, machine pieced, hand quilted
This piece was created for an "America Celebrates" a national touring exhibit featuring holidays and special occasions. My piece celebrates weddings and focuses on the traditional aspects of a wedding: purity, love and sacred commitment.
$ 1,400.00
Click the 'Buy Now' button below to purchase this item.